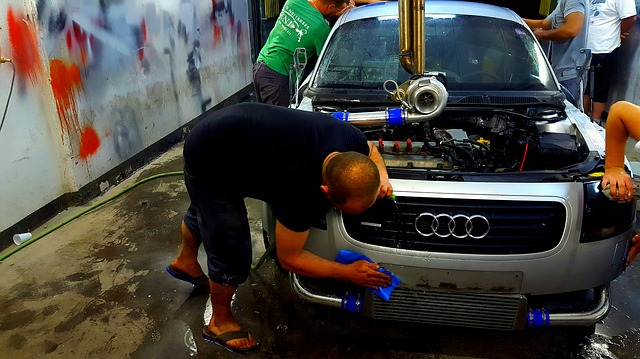 Listing Info
Listed Price: $139,000
Down Payment: $100,000
Gross Sales: $0
Total Income: $120,000
Equipment/Fixtures: $40,000
General Location: Downtown San Jose
Overview
This is a rare opportunity to pick up a Co-op Auto Repair Garage.  The owner of the shop sublets space to other sole proprietor mechanics who run their own business and pay rent each month to use the space. Therefore, the owner runs his business with virtually zero overhead. That way all profit goes straight to the bottom line, no rent, no utilities, no CAMS, that is all covered by the sublet tenants. This shop is BUSY. Most mechanics here maintain a 2 to 3 week waiting list for repairs. This shop gets a lot of business by nature of its hours of operation. Referral business abounds between the mechanics because of the constant flow of business that comes through the shop. Well-established, this full-service auto repair shop has a 5-star reputation and many loyal repeat customers. Transmissions are also done at this location providing a great opportunity to earn referral income, trades and so forth. Seller states that his net for 2015 is in excess of $120,000 and can provide copies of all service tickets written and paid. Seller may be willing to finance a portion of the purchase price for the right buyer. Don't miss out on this opportunity to run a busy auto repair garage with no rent or other overhead that bogs down other businesses. This one won't last long so call right away.
Financial Information
Gross Sales: $0
Total Income: $120,000
Listed Price: $139,000
Down Payment: $100,000
Asset & Lease Information
Inventory Included: $0
Leasehold Improvements: $
Equipment/ Fixtures: $40,000
Base Rent: $0
Total Rent: $3,300
Rent Deposit: $0
Year Established:
Square Feet: 0
Lease Ends:
Lease Options:
Categories: Auto
Other Assets:
Additional Information
Full-Time Employees: 0
Part-Time Employees: 0
Contract Staff: 0
Training Period: 6 Weeks
Special License Required:
Reason for Selling: Moving to Florida
Listing Disclosure
The information contained herein was received from the Seller and is deemed reliable but not guaranteed. First Choice Business Brokers (FCBB), has relied upon the Seller to provide the above details and has NOT verified this information. FCBB is not responsible for and does NOT warrant any statements, projections or any information provided by the Seller. The User/Buyer will be solely responsible for verification of the Seller's profits and business operation. By acceptance of this document, the Buyer/User agrees that all information contained herein is strictly confidential and will not be disclosed to any other party without prior written authorization. The Buyer/User confirms and understands that FCBB has NOT performed an independent investigation of the business or figures quoted herein.
FCBB strongly recommends that a Buyer should seek legal and accounting advice prior to purchasing a Business. Any change to the above information requires both the Seller's and FCBB's written approval. Any change made to this document without FCBB and Seller approval is not valid.
If You Need More Info, Please Press the Button Below