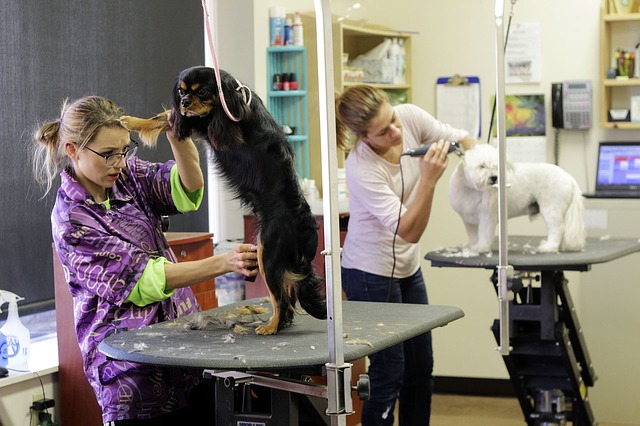 Listing Info
Listed Price: $55,000
Down Payment: $55,000
Gross Sales: $150,000
Total Income: $85,000
Equipment/Fixtures: $42,000
General Location: San Francisco Bay Area
Overview
This very busy and successful Dog Grooming business is the go-to place for discriminating dog parents who only want the very best for their pets. Clients come to this specific location because they believe in the concept of dog care this business provides. Owners who care about their pets come here so their pets can experience the superior care and service provided, and are more likely to purchase upsell and cross sell products as opposed to just looking for the cheapest dog grooming. The business is located in a very upscale area in San Francisco. The owner is willing to stay as long as you want to transition all of the business to you, but a standard 2 weeks should be sufficient. The business has room for five groomers but has done a great job with just 2 groomers grossing over $150,000 in the last 12 months alone! Due to the high repeat and loyal customer base this salon cannot be duplicated, customers are loyal to the methodology of this grooming business and its practices. The business reviews are impeccable and this business continues to grow due to plentiful online reviews and social media marketing methods. The rent is highly attractive for the area. Training, clients, all furniture, fixtures and equipment is included in this turn key business we are exclusively representing for just $109,000.00. Call us quickly as this business will not be on the market long.
Financial Information
Gross Sales: $150,000
Total Income: $85,000
Listed Price: $55,000
Down Payment: $55,000
Financing
Seller to Consider All Offers
Asset & Lease Information
Inventory Included: $8,700
Leasehold Improvements: $13,000
Equipment/ Fixtures: $42,000
Base Rent: $0
Total Rent: $2,750
Rent Deposit: $5,000
Year Established: 2014
Square Feet: 1,150
Lease Ends:
Lease Options:
Categories: Service
Other Assets
Additional Information
Full-Time Employees: 0
Part-Time Employees: 1
Contract Staff: 0
Training Period: 2 Weeks
Special License Required:
Reason for Selling: Starting other business
Listing Disclosure
The information contained herein was received from the Seller and is deemed reliable but not guaranteed. First Choice Business Brokers (FCBB), has relied upon the Seller to provide the above details and has NOT verified this information. FCBB is not responsible for and does NOT warrant any statements, projections or any information provided by the Seller. The User/Buyer will be solely responsible for verification of the Seller's profits and business operation. By acceptance of this document, the Buyer/User agrees that all information contained herein is strictly confidential and will not be disclosed to any other party without prior written authorization. The Buyer/User confirms and understands that FCBB has NOT performed an independent investigation of the business or figures quoted herein.
FCBB strongly recommends that a Buyer should seek legal and accounting advice prior to purchasing a Business. Any change to the above information requires both the Seller's and FCBB's written approval. Any change made to this document without FCBB and Seller approval is not valid.
If You Need More Info, Please Press the Button Below