How Do We Market Your Business to Potential Buyers?
Different Ways We Package Your Business to Reach Potential Buyers
The process of selling a business is a long one.  It really takes a broker that knows the process inside and out in order to sell your business.  We at FCBB have multiple ways of reaching potential buyers.  Our first approach is always to reach out to thousands of buyers we have already worked with within our FCBB network.  As part of listing a business with our company, we also market your business to many business buy/sell Websites all at our cost.  Since our success is your success, we really put our money where our mouth is.
Please note we always list your business confidentially when we put it on different marketing channels.  No buyer will get details of your business without signing a NDA.  In addition to Websites dedicated to our local markets, we also put your blind listing in publications and Websites across the country to attract potential nationwide and international buyers.  It is important to get each listing maximum exposure in order to attract the right buyer.  Below are a list of potential Websites where your business will be listed for sale.
Some Sample FCBB Advertising Publications and Websites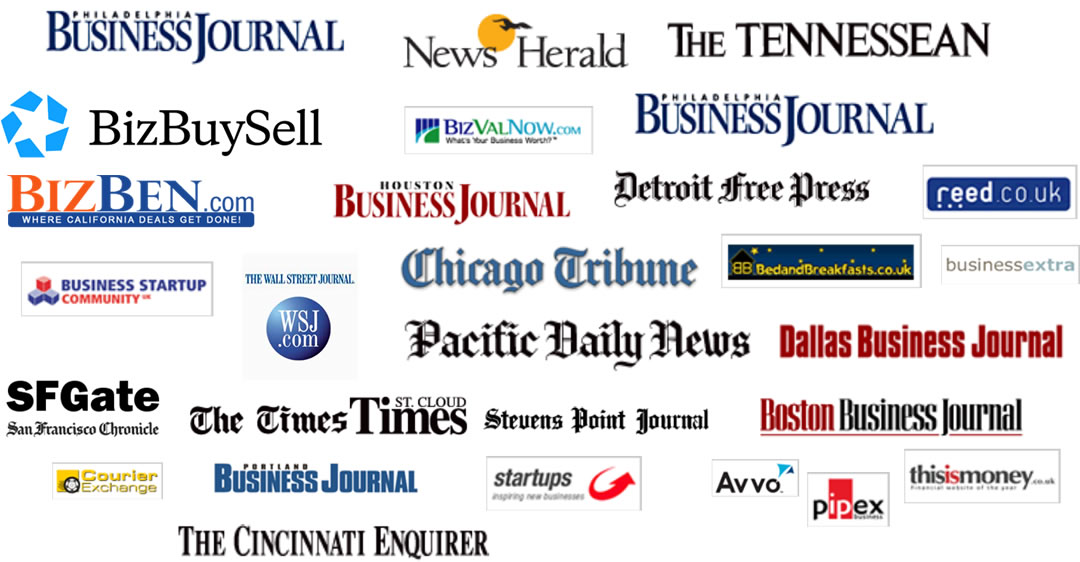 If You Need More Info, Please Press the Button Below